I made another hat! Yes, of course, it has a faux bird on it...what can I say? Frank Palma (vintage faux bird hat milliner extraordinaire) is my inspiration, and I happen to have an unquenchable lust for vintage faux bird hats anyway.
But there is something different about this birdie hat...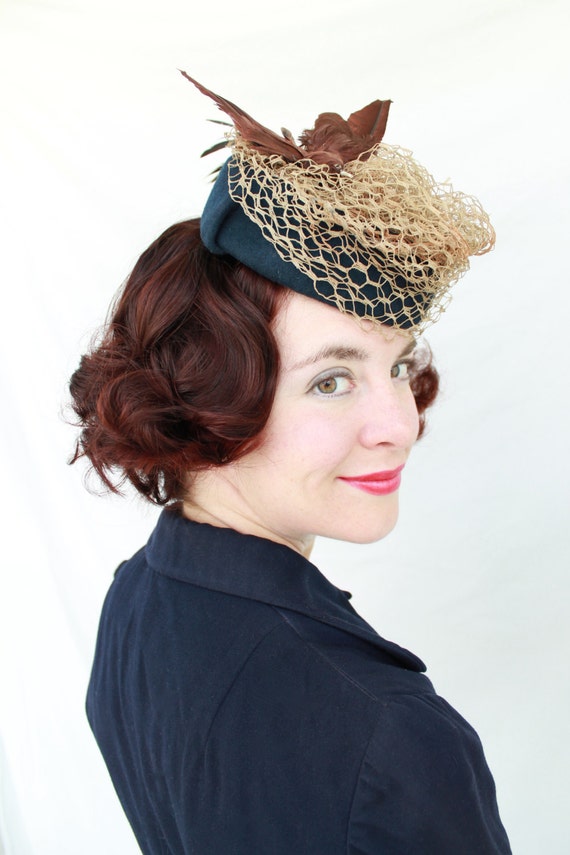 It has a nest on it! Made out of vintage veiling! With millinery berries for eggs!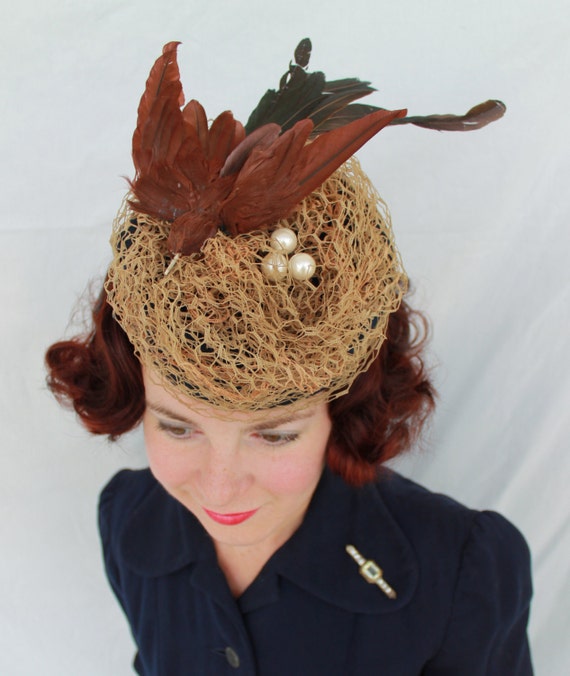 I feel as though the great milliners of old would be proud...